Transportation to Heybeliada;
Transportation to Heybeliada is mainly carried out by ferry services of City Lines, motor services of Mavi Marmara / Dentur Eurasia Cooperative and Kartal Prenstur Cooperative.
In addition to these two options; Heybeliada can be reached by Sea Bus services of Istanbul Sea Buses, Sea Taxi vehicles of Mavi Marmara Cooperative and some private companies.
Heybeliada can be reached from European Side: Eminönü, Kabataş and Beşiktaş locations approximately in 1 hour and from Anatolian Side: Kadıköy, Bostancı and Kartal locations approximately in 45 minutes.
To reach the timetable, you can benefit from the transport heading on our map or the following web page links.
-Mavi Marmara / Dentur Avrasya
-İDO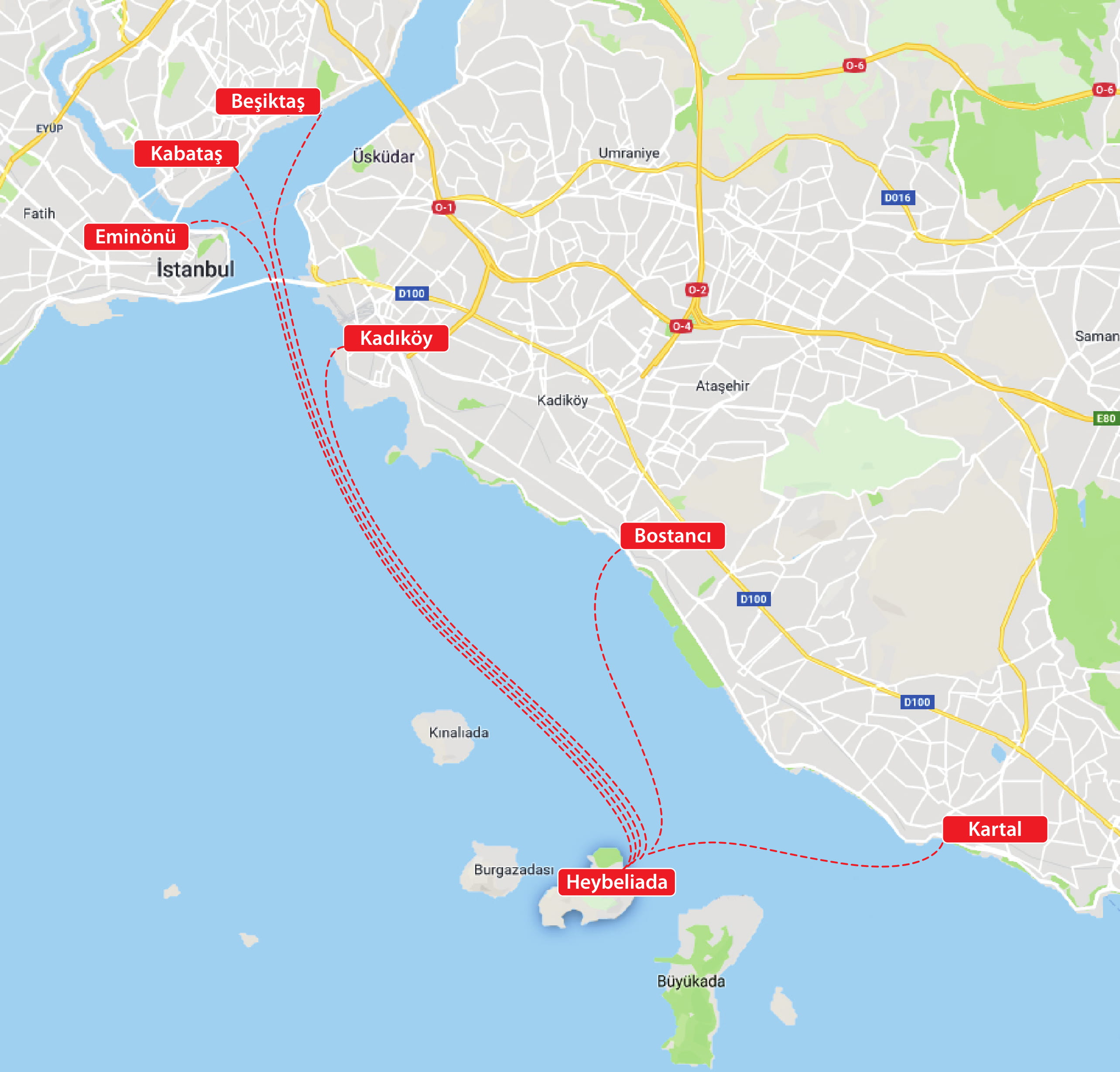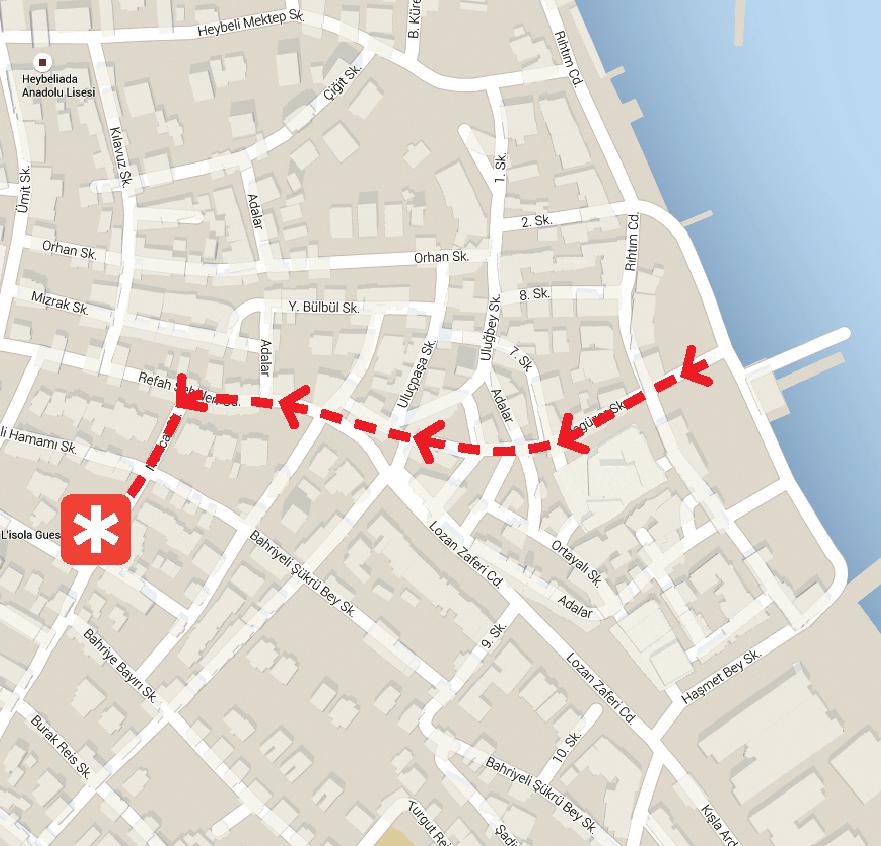 Transportation to our Facility;
Although it changes depending on the pier where you landed, the facility is approximately 450 meters away, with an average of 5 minutes walking distance. Our facility can also be reached by IMM Electric Taxi vehicles. IMM Electric Taxi vehicles only accept payments with Istanbulkart.